Sept. 11, 2013 5:06 p.m.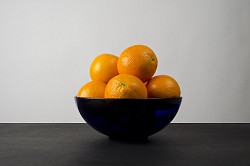 Orange, in all its shades, is one of my favorite colors. It's so warm, so lively, and so vivacious, even though it can also be a bit intense. But isn't that kind of the point?



So I'm excited to hear that orange is starting to make a comeback in design, especially in the kitchen, where a flash of orange -- or an array of orange appliances -- can bring the room to life.  See full article.